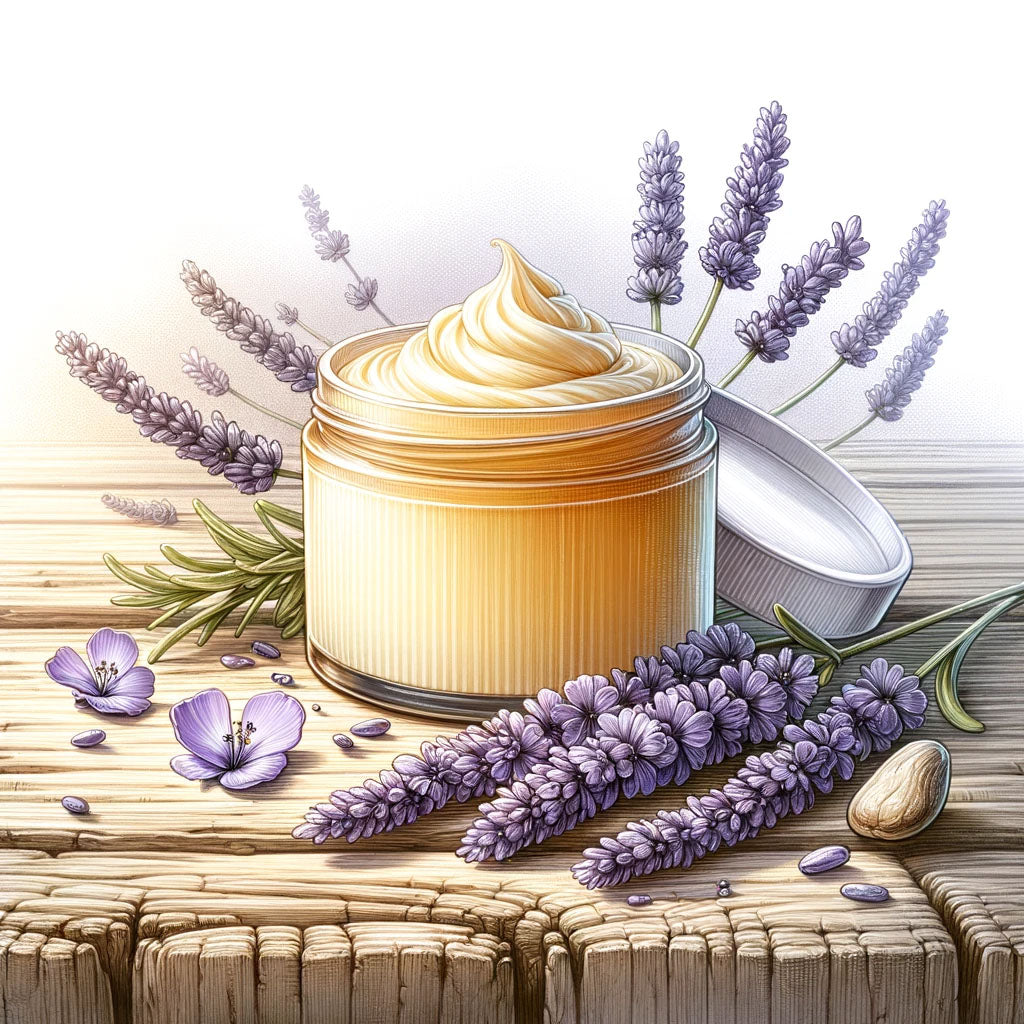 Lavendel Body Butter
Als de koude maanden naderen, is het belangrijk om extra zorg te dragen voor onze huid. Deze zelfgemaakte body butter, verrijkt met de natuurlijke goedheid van shea butter, kokosolie, en jojobaolie, en doordrenkt met de rustgevende aroma's van lavendel en wierook, is de perfecte manier om je huid te voeden en te verzachten. Dit eenvoudige recept is gemakkelijk thuis te maken en zal je huid een luxueus gevoel geven, terwijl de natuurlijke oliën diep hydrateren en beschermen tegen de harde winterse elementen. Verwen jezelf met deze natuurlijke, verzorgende body butter en houd je huid de hele winter door stralend en soepel.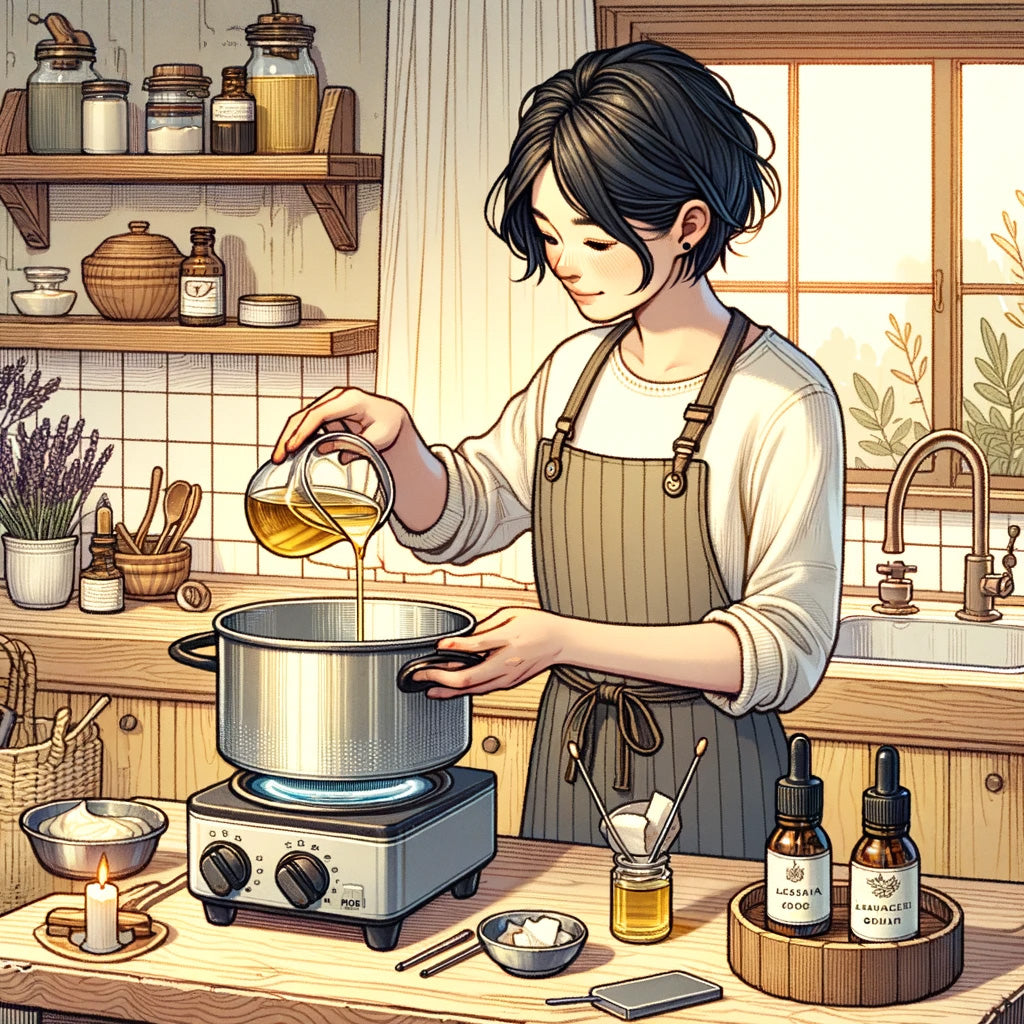 Instructies
Smelt de sheaboter en kokosolie samen au bain-marie of in een hittebestendige kom boven een pan met kokend water. Roer af en toe totdat ze volledig zijn gesmolten en gecombineerd.
Haal het mengsel van het vuur en laat het een paar minuten afkoelen. Voeg dan de jojobaolie toe aan het mengsel en roer goed door.
Plaats de kom in de koelkast en laat het mengsel afkoelen tot het begint te stollen maar nog steeds enigszins zacht is. Dit kan 20-45 minuten duren.
Haal het mengsel uit de koelkast als het gedeeltelijk gestold is. Gebruik een handmixer of een standmixer om het mengsel enkele minuten op hoge snelheid op te kloppen tot het licht en luchtig is en lijkt op slagroom.
Voeg na het kloppen de essentiële oliën van lavendel en wierook toe, en zorg ervoor dat ze goed gemengd zijn.
Schep de opgeklopte body butter in een schone, droge container met een deksel. Weckpotten werken goed voor opslag.
Gebruik een kleine hoeveelheid van de body butter door het tussen je handen te wrijven om het op te warmen, en breng het dan aan op je lichaam.
Deze body butter zal niet alleen je huid hydrateren, maar ook een kalmerende geur bieden die de geest kan kalmeren en de stemming kan verbeteren. Bewaar het op een koele, droge plaats. De whipped body butter zou dan meerdere maanden goed moeten blijven.